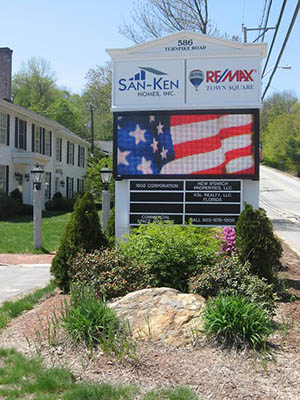 Kenneth and Sandra Lehtonen, began San-Ken Homes, in 1984 as a family owned construction company. The business has  now expanded to include their children and grandchildren and a team that is amazing in the office and on the site. We are located in the 1808 House in the center of New Ipswich, NH. With over 30 plus years, we have garnered a reputation for quality products, impressive customer service, and incredible attention to detail in each endeavor. This commitment to our customers and the leadership of our owners has helped us excel even in difficult economic times. Currently, we at San-Ken Homes offer newly constructed homes in the Southern New Hampshire area.
As part of the construction side of the business, we draw and design custom homes in our office with a full range of styles and prices offered. You can view a few of these plans here on our website! Over the years we have built several developments in Southern New Hampshire including: Oak Hollow Lane; Stone Ridge Village; Hubbard Pond; Glen Farms II; Windsor Common Condominiums; Stowe Mountain Estates; and now Autumn Oaks located in Milford, New Hampshire.
Many of San-Ken's builds are brought about through referrals from satisfied homeowners. One of the greatest compliments is when our customers refer us to friends and family. We wish to extend a hearty "Thank You!" to all our clients; past, present, and future.
If you are considering new construction it is important for you to get to know us, the builder, and see some of the work we have done. We at San-Ken Homes would love to show you what we have to offer. Call 603-878-2856 to schedule some time to get to know us and to preview one of our homes.